06
Aug
2019
Head Back to College in Style With Stackry
If you're heading back to college in the next few weeks, now's the time to stock up on all the necessities you'll need to look your best on campus! We all know how important the latest fashion is at university, and lucky for you, there are plenty of awesome deals to take advantage of right now. You'll also probably need to pick up some new shoes for the occasion, as well as a cool new backpack to carry around all your school supplies.
Read More
02
Aug
2019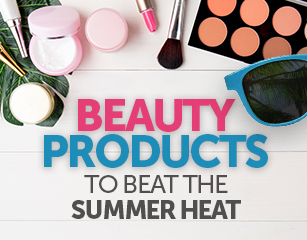 Beauty Products To Beat The Summer Heat
If you're like most of us, you've been looking forward to the bright and sunny days of summer all year long! But while summer is always a great time for the entire family, the heat can certainly take its toll. And as many of the ladies out there know, coming up with the perfect summer beauty routine can be a real challenge.
Read More
Pages